Monday, October 2, 2006.
BONUS PANEL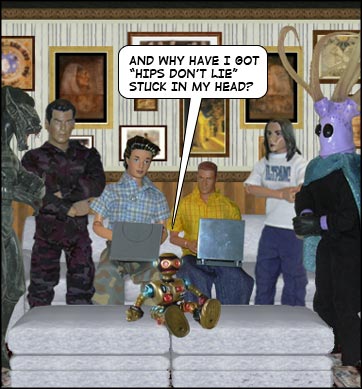 TODAY'S NEWS: Welcome back, Everyone! Moving went as well as can be hoped, thanks to the efforts of the Minions and some of my wonderful friends. I am deeply grateful.
I wasn't sure I was going to have a comic ready this morning. When I set up my computer, I attached all the cables, plugged it in, threw the switch and... nothing. You can imagine my reaction. A couple hours of troubleshooting go by, and I finally employed the powerful technique of Having Someone Else Fiddle With It. She did the same things I had first tried, and of course, it worked. I'm just happy to have a functional computer, and to be able to post today's comic. So welcome back, and enjoy!
Transcribe or search within this comic at OhNoRobot.com